Mechanical Services / Reconditioned Parts
What makes us different from general Mechanical workshops?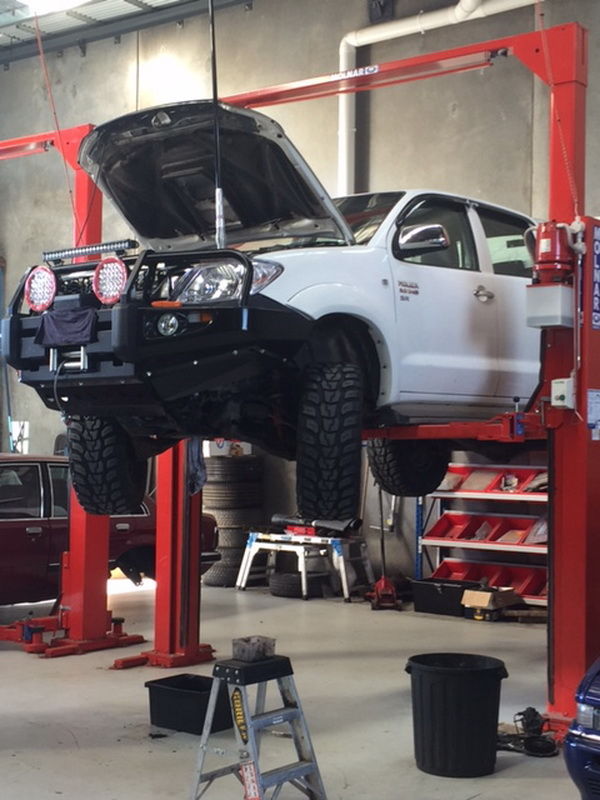 We specialise in minor and major repairs and servicing for all Hiluxs and Toyota vehicles with fully qualified mechanics on site.
A majority of our work is on Hiluxs. We work on Hiluxs all day every day, we eat sleep and breathe them. We choose not to work on other makes of vehicles, only Toyotas, therefore our expertise and knowledge of this vehicle is second to none. Bring your Toyota vehicle into us for peace of mind you are getting the best possible service.
We have a state of the art fully equipped mechanical workshop with highly skilled qualified mechanics on site. We are able to diagnose and repair most issues on the spot with parts on hand, taking the wait out of getting your car repaired at any general workshop. We offer minor and major services as well as fitting motors, gearboxes, long range fuel tanks, diffs or anything else you need. Not only can we supply these parts, we can fit them for you. You can rest assured your Toyota Hilux is in good hands with us.
Having motor issues with your Hilux? Is it noisy when it is cold? Come and see us. We can fix all 1KD injector issues and repair fuel problems. We fit new Injectors on site, offering a 12 month warranty. We are the Hilux experts and have fixed 100's of fuel issues. You can rest easy knowing your Hilux is in the best hands at JH Auto Parts & Mechanical. Call us for more information.
Reconditioned Parts
All reco parts come with a minimum 6 month warranty and are on a change over basis, so we will need your old broken part back to keep the cycle going.